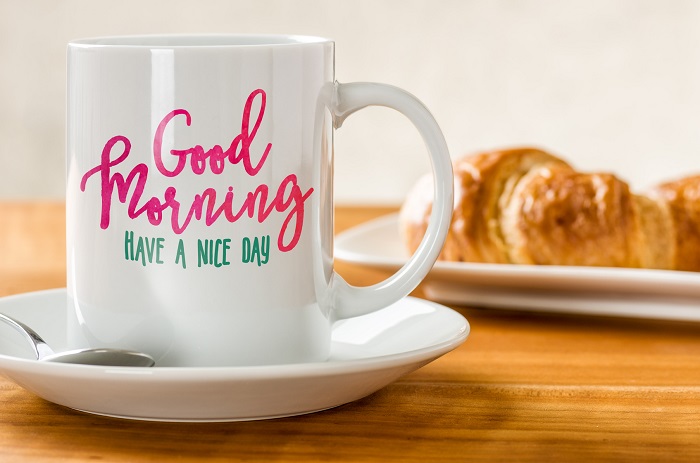 Mug Printing for Various Purposes
Coffee mugs are frequently used by all of us, from a housewife to a business magnate. The mugs can be of various sizes, shapes, materials and designs and everyone chooses the one he or she likes more. Someone doesn't care about what cup to choose while the other people may pay much attention to its selection.
Many of us have our personal mugs, from which no one else drinks. Of course, it can be an ordinary cup, bought at your local mall. However, nowadays it's trendy to have a personal original mug, printed exclusively for you.
Custom printed coffee mugs can feature whatever you want, from your personal photos to artworks and inspirational quotes. They also serve not only for drinking coffee but also for a number of other purposes. Let's consider what the printed coffee mugs are used for and what designs are the most popular at the moment.
The Reasons to Choose Custom Mug Printing
A print mug can be created for any type of occasion from business meeting to your baby's birthday. Thus, they can serve as nice and original giveaways, souvenirs, gifts etc. And, of course, you may order a personalized print on mug for yourself.
It's very easy to order custom printing mugs. Nowadays, you don't need to seek for a printing office and are free to order the print online. While making the order, you just need to choose the image you want to be printed on a mug. You can either select among the ones, offered by the seller, or download your own image.
Moreover, if you want to order a photo print and don't know what exact photo to choose, you may order a mug, containing the collage of your photos. Once the image is chosen, you need to complete the order by choosing the printing options, adding your shipping address and paying for the order. That's it! Now, you just need to wait till the mug is delivered to you.
A beautiful mug can become a nice decoration for your working place and home. Even if it's not used for the intended purpose and just stands on the table or shelf, it adds a personalized touch to the interior design.
The Usage of Custom Printed Mugs
The mugs can be used for many goals. The most widespread examples of their usage are listed below.
To present mugs as gifts to your clients is an efficient marketing strategy. The print mugs, featuring your brand name, company name, brand tagline, pictures, logos or contact information, can serve as nice promotional giveaways for your existing and potential clients. Everyone likes presents and a mug is the giveaway, which won't be thrown or left without attention.
Besides looking cool, such a giveaway is also useful. Even if the person, you presented it to, hasn't started to cooperate with you, he or she will probably use the mug for the intended purpose and recollect about you.
You can also use coffee mug printing within your company. The mugs with the company logo can become presents for your employees and contribute to more efficient team work.
For Advertising
A coffee mug is a great advertising tool. Any product and service can be advertised in such a way. For example, if you have a beauty salon, you can make an advertising mug print for your salon, featuring the procedures you do or any other useful information. Besides being used by clients to drink coffee, such a mug will also be a cool decoration for your salon.
The products can be also advertised on mugs. For example, if you produce pet food, the mugs with the photos of your offerings can be used at vet clinics or animal exhibitions. Or, if you sell kids clothes, the print coffee mugs with your ad can be spread among kindergartens, schools and places, where many women work.
For Motivation
You may try printing mugs for motivation and inspiration. If you want to present an inspirational mug to someone, think about what can really motivate that person. For example, if your friend is fond of dogs, choose the picture of a cute dog and add the motivational phrase.
If you are going to print your own mug, you are free to choose any picture, quote or phrase, which inspires you and can push forward to new achievements. If you use the mug at work, find such a print, which will cheer you up during the working day and provide with additional energy.
As Souvenir
Printing mugs for souvenirs is quite widespread. If you travel a lot, you must have noticed that whatever place you visit, almost always mugs are one of the possible souvenirs. The only thing that is peculiar to each place is the printed image. As a rule, the souvenir mugs feature the photos of the location's sights.
However, the souvenirs aren't only sold. They can be also created by you. Moreover, your custom printed mug will definitely be ideal for you as you are able to take control of all the details and add whatever image and text you want. The souvenirs can be made for a number of events.
For example, if you have a hen party and want your girls to remember this day, make a set of mugs, dedicated to this party. It may feature the photos of you and your friends, the pictures within the wedding theme, the bride's name, the date etc. And, of course, if the hen party is organized within a certain theme, don't forget to show that in the mug design.
As Present
Custom print mugs are amazing gifts. They can be presented to anyone from your mother to colleague and for any occasion whether it's birthday, Christmas or career promotion. While choosing what to print on the mug, take into account not only the occasion, but also the interests of the person, you want to present it to.
Very often, mugs become nice birthday presents. Very often the hobbies of the hero of the occasion are taken into account. One more amazing idea is to print a photo or several photos on the cup. For instance, if you make a birthday present to your sister, you may use several photos of you and her, taken throughout several years.
Or, a print on mugs can be dedicated to the family reunion. If your family gathers seldom, you can print a family photo on mugs and present them to all the family members. Thus, all of them will remember this reunion every time they drink from that mug.
For Aesthetical Pleasure
One more reason to make a special and unique print on your mug is to get the aesthetical pleasure. It's much more pleasant to drink from a beautiful mug than from ordinary one. And it's especially pleasant if you really like the image on your mug.
Nowadays, even the artworks can be printed on mugs. Agree that it's really cool to have a masterpiece, depicted on your cup. If you don't like art, choose any other image, which will bring you the aesthetical pleasure.
The 10 Most Frequently Used Images for Printing on Mugs
Many images and photos can be printed on mugs. The most popular prints for mugs are the following ones:
Personal Photos
The use of personal photos for mug printing is always in trend as good photos as well as warm recollections are beyond time. The occasions for printing photos can be different.
If you have a wedding anniversary, the photos from your wedding can be printed; if your family gathers together, you can make a collage of the best family photos and present them to your close people; or if you prepare a gift for your best friend, choose the funny photo of you two and add some warm words to it.
Animals
The images of pets look very sweet, especially if you use the photo of your dog, cat, rabbit etc for this purpose. The images of wild animals also look cool. Besides photos, you can also apply cartoon images, silhouettes and even artworks, featuring domestic and wild animals.
Holidays
A mug printing can be dedicated to a certain holiday. It can be a common holiday like Christmas or St Valentine's Day. There are many ready mugs with beautiful prints for this holiday, but you can always ask for a more unique design. A special mug can be printed for a number of more personal holidays like birthdays, weddings, anniversaries, family reunions etc.
Hobbies
Hobbies are a popular theme for mug printing. Thus, if you are fond of cycling, play piano or are an actor in the amateur theatre, feel free to use that for you mug print. It will look extremely cool, especially for the mug, which you use at office. Thus, you hobby will be always with you, even at work.
Travel Images
The travel images always look beautiful, but, at the same time, they are neutral. It's cool to create the whole collection of mugs, dedicated to your travels to different places. Or, if you just dream about the unforgettable journey, you can decorate the mug with the photo of the place you dream to visit.
Artworks
The works of art look cool regardless of where they are printed: on canvases, posters or coffee mugs. The images of all possible art styles and techniques can be used: from the classic masterpieces to modern artworks.
Inspirational Quotes
If you seek for additional inspiration, allow an ordinary mug to serve you for this purpose by just printing the necessary motivational words on it. You can use the quotes of famous personalities, cites from books or print your own words, which will inspire you every time you drink coffee or tea.
Funny Pictures
If you want to raise your mood, choose a funny print. It can be a funny personage from a movie or cartoon, a funny quote or joke, funny animals prints and everything that can cheer you up. Funny prints can be also used for the gift mugs for your friends or colleagues.
Printed Mugs for Couples
Mugs printing for loving couples is a cool present for Valentine's Day, weddings, anniversaries. The couple mugs may have the identical designs or be connected to each other. For example, mugs with "I love my wife/girlfriend" and "I love my husband/boyfriend" phrases are among the most frequently asked for.
However, there are much more original designs of custom mugs for the loved two. You can print your photos and add the personal messages to them; the mugs can feature something special for you two or contain the original phrases, for example like "Mr. Right" and "Mrs. Always Right".
Mugs for Kids
When talking about mugs for kids, we start to imagine the cartoon images of cute animals like teddy bears or fluffy rabbits. The images of your kid's favorite cartoon personages are cool and such a mug will be definitely adored by him or her. The use of your kid's name on the cup is also a great idea.
Of course, there are more ways of using custom printed mugs and much more variants of what can be printed on them. In fact, you can print whatever you want and for any purpose.