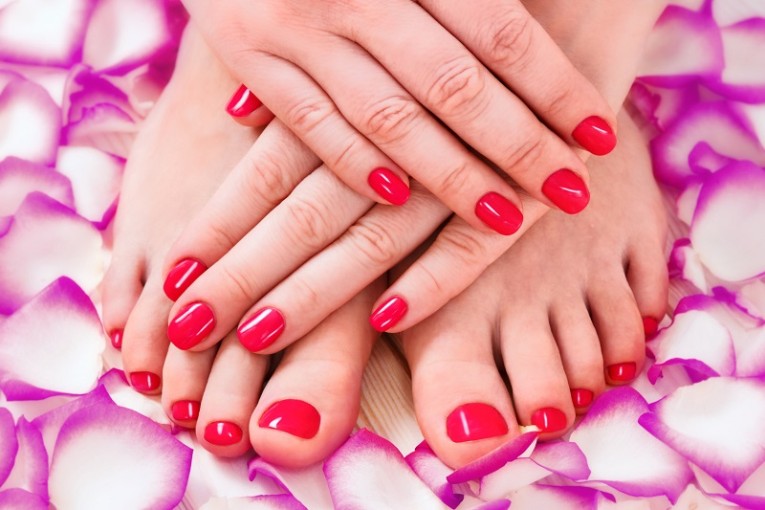 Nail Salon Posters as a Great Decorating Idea for Your Salon
The decoration of a nail salon doesn't seem to be too difficult and challenging. However, if you want to make your salon look really fantastic, you need to pay serious attention to its design as it will influence you, the staff and, of course, the clientele.
While choosing the décor for your salon, you should pay attention to posters. A nails poster is a very useful tool for a salon. Firstly, it helps to get rid of empty spaces on walls. Secondly, it looks bright and beautiful, and, thus, makes the design more interesting.
Thirdly, a poster may serve not only as decoration but also as a source of information. It may contain useful information for both manicurists and their clients, for example, the description of possible nails forms or recommendations on how to take care of hands and nails correctly.
And, finally, the choice of posters for nail salon is so great that it's easier to get lost in the huge amount of beautiful nail images than fail to find something for your salon. The prints can be done in different styles and exposed in various ways. So, you will definitely find something for you.
Now, let's consider what types of nail posters can be used for a salon.
Manicure Posters
A manicure poster is a must have for any nail salon. As manicure is a procedure, which is the most associated with a nail salon and almost every client comes to the salon to get it, it's essential to use the images of perfectly manicured hands.
It's important that the hands on the photo you use are ideally groomed and beautifully colored. The main function of such a print is to show the beauty of the hands and nails. The design plays the secondary role. That's why, very often the images of French manicure are used for this aim.
Moreover, you need to remember that not only women but also men do manicure. That's why, you can place a poster, which shows well-groomed man's hands or the process of manicure for a man.
Pedicure Posters
The pedicure posters are as important as the manicure ones. The image of well-groomed feet will inspire the salon customers to think not only about hands care but about feet as well. It looks nice if the photo features the image of both hands and feet.
In addition, a pedicure poster may feature various procedures, which can be done at your salon. For example, if you have a fish spa, make a poster, dedicated to it. Other relaxing feet procedures may be also depicted on the spa posters.
Nail Art Posters
A nail poster, featuring the beautiful design, will be an amazing decoration for your salon. You can use the designs, which can be easily brought to life or the unique designs, which look extremely beautiful but are more suitable for fashion shows than for everyday life.
It's a great idea to print the photos of your masters' works and turn them into posters. Thus, you will not only have beautiful images of nail art, but also the examples of real works, made at your salon.
Other Kinds of Nail Salon Posters
Manicure, pedicure and nail art posters aren't the only possible variants for a nail salon. There are much more interesting kinds of prints, which can be applied. Some nice examples are presented below.
Manicure Equipment and Materials Posters
A nail salon poster can feature not only hands and nails. The materials used for manicure, pedicure and nails design can also become a part of art.
The photos of nail polishes and glitters of various colors, nail files and different manicure instruments can be presented in such a way that they become too close to art. Moreover, the graphic images are used as well.
Nail Procedures Posters
Besides the results of the work, the posters for a nail salon may show the process. It's possible to use the photos, taken during the manicure or pedicure procedure. It will look especially nice if some spa elements are added, like flower petals in the bowl for hands or feet.
If your salon offers some interesting procedures, for example paraffin therapy for hands skin or feet massage, don't hesitate to tell about that with the help of posters.
Informational Nail Posters
As we have said before, a poster nails may have an informative function as well. For example, it can be dedicated to nail shapes types and show how various shapes differ from one another.
Or, a poster may contain some other useful information like how to take care of nails, what nail designs are in trend or, even, how to choose the color of the nail polish by feng shui.
Funny Posters
A funny poster may help to add positivity to the interior décor of your salon. Though you may think that it's not appropriate, it's actually a very good way to make your customers feel at ease.
A print may feature a funny quote or a joke about manicure, a funny photo or a cartoon. Moreover, the joke may be related not only to the nails and manicure but also have to do with other beauty issues.
Beauty Quotes Posters
Not only images are used for posters. The words may have a great impact too. The quotes and phrases about beauty may become efficient motivating and inspiring tools for your clients.
It can be a poster, featuring a simple phrase like "Pamper Yourself" or the one with citations of famous people, who unveil the secrets of their attractiveness. The text may be written either on a simple background or placed together with the image.
So, there are many ways of how to decorate the walls of a nail salon. The posters are one of the best variants as they are convenient in use, available in numerous designs and help to create the necessary atmosphere. Moreover, it's possible to change the décor every time you are tired of it as posters aren't too pricy and can be stored for a long period of time.