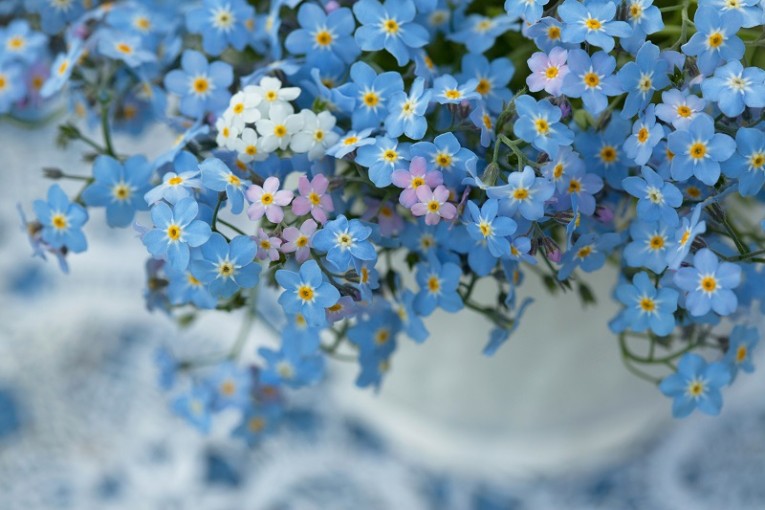 Print Posters: How to Create the Poster You Need
Posters have become an integral part of our culture. They are used at homes, educational and medical establishments, restaurants, streets etc. Moreover, they serve for a wide range of goals from decorative to business promotional ones.
In this article, we would like to share information about what the posters are used for, what benefits you can get from them, where it's better to print large posters and what you need to know before printing your custom poster.
The Reasons for Poster Printing
Posters can be used for a great number of goals. Most frequently posters are used for:
Interior decor
Business
Education
Medicine
Advertising and propaganda
While the use of posters in interior décor is stipulated by the necessity of getting rid of blank walls and adding a charm to the dwelling, its use in other spheres is more specific and beneficial.
A poster can become a powerful tool in grabbing people's attention and pushing them forward to taking some decisions. The majority of people are visuals and perceive the information better if they see it with their own eyes. And you may use that to your benefit. In fact, a poster is one of the best ways to contact your target audience. There are several reasons why you should print a poster:
Poster printing is rather cheap and so, it can be more beneficial than some other ways of rendering information. Cheap poster printing is usually provided by online poster stores;
A poster will be definitely noticed by a great number of people as huge and bright things always grab people's attention;
If a poster is placed in a good strategic location (for example, health care posters must be placed at hospitals and clinics while anti-smoking campaign posters are usually hung at places full of people), you will see the results very soon;
One poster can serve for a long period of time. In addition, it serves you 24 h/day;
A poster may deliver the information you want better than a whole lection or conversation. That's why, it's important to think over all the details of its design beforehand.
The Possible Sizes Finishes of Poster Prints
Sometimes, the poster size prints may seem to be rather confusing, but, in fact, everything isn't so hard. There are some standard sizes, but some companies also offer to make posters in more unique ones. The standard poster sizes match the A series sheet sizes. They are:
| Name | Size |
| --- | --- |
| A1 | 23.4 × 33.1 |
| A2 | 16.5 × 23.4 |
| A3 | 11.7 × 16.5 |
| A4 | 8.27 × 11.7 |
The plus of printing posters in a standard size is that you don't need to seek for a company to do that as all poster printing companies print them. Moreover, you will easily find a frame for a standard poster at any store.
Custom poster sizes are available only at a customer's request. Moreover, not every company can do it, so you will need to seek for the one. You may also face some problems while looking for a frame, but the option to make a custom frame is always possible.
There are usually three types of paper, which are used for poster printing: glossy, semiglossy and matte one. Glossy posters have a smooth, shiny and glare surface. They are very clear and render the colors perfectly. Matte posters have a textured and velvety effect, but don't have any glare at all. Semiglossy posters are in-between. They have some glare, but not so much as the glossy ones.
Where to Print Posters
Nowadays, there are two basic ways of printing posters. You can either do that at your local printing shop or order a print online. The both methods have their pluses and minuses, which are described below.
Poster Printing Shops
The main plus of a poster printing shop is that you are able to check the quality of the print without leaving it and make a claim immediately if something is wrong. Moreover, if you have some special requirements to the poster, it's easier to explain them to a person, who is in front of you than the one on the telephone or email. In addition, you have an opportunity to control the printing process yourself.
The minus of printing at a live shop is the time. First of all, you need to find the time to go there and, moreover, you need to find this time within the limits of the shop working hours as you can hardly find a printing store, which works 24 h/day. Secondly, it's possible that there will be a queue there and you will need to wait. One more disadvantage is that, as a rule, the price for printing a poster is higher than at online services.
Online Poster Printing
Some people are still afraid of ordering prints online because of the fear to become the victims of a fraud or get a product of bad quality. In order not to be defrauded, it's better to get some information about the company you are going to make an order from. On the net, you will definitely find comments and reviews about the online store you are interested in.
As to the quality, the fears are usually groundless. Almost all online poster printing services try to do their best to deliver the high-quality products to their customers in order to make them return. It's not profitably to print posters of low quality.
The main plus of ordering a poster online is that you don't need to leave your home to make an order and get the print. You can make an order on the site at any suitable time, even at night, and have a poster delivered directly to your home.
The prices at online services are usually more affordable than at ordinary shops. Moreover, if you order bulk poster printing, there can be some discounts. The minuses of ordering a poster online are that you aren't able to control the process of printing and all the communications with the company representatives are made only through emails and telephones.
Tips for Custom Poster Printing
Nowadays, you have an opportunity to create and print your own poster. Almost all live and online poster stores offer such an option. You just need to provide your design, choose the necessary size and finish and make an order.
While creating your own poster, you should take into account the following pieces of advice:
Large poster printing is the best solution if you need an advertising or promotional poster as the larger the poster, the more attention it attracts. However, if you design a poster for interior decor, you need to take into account the room size and design before choosing the size of the poster. If the room is too small, it's better not to choose 24x36 poster printing, but give preference to smaller formats.
While designing your own poster, it's better to work in CMYK color space rather than RGB. It will give you a better idea of how a printed poster will look.
Take care of the image resolution. If the resolution is too low, the poster will be pixelated or blurred.
Put your text and logos not too close to the edges as during printing a poster can be cut a little.
Use graphics. Photos and images may help you to deliver the necessary information better. But make sure that the images you use are of high quality.
Take care of the text. If your poster contains text, you need to be careful with it. Firstly, you need to choose the right font, which will grab the attention and be easy readable. Secondly, double check the spelling so that the poster contains no mistakes. And, thirdly, make the text short, simple but catching.
Varieties of Custom Posters
There is a great range of purposes a custom poster may be designed for. Let's consider the most widespread cases.
Printing Posters for Your Home Décor
You can create cool posters for your home décor. You are free to choose the poster theme, design, color scheme and a number of other characteristics as you are the creator. A poster for interior décor may contain no information but only an image or photo.
While deciding what poster to create, look around the room you want to place it in and try to imagine what poster will be perfect for it. The list of the possible themes is endless: landscapes, animals, flowers, travels, art etc. For example, a cityscape image will look great in a high-tech design while vintage flowers will be ideal for a rustic theme.
However, there are no strict rules in choosing a poster for your dwelling: a number of styles can be beautifully combined.
Educational and Scientific Poster Printing
The use of posters in education has been widespread for a while. You can print a poster for almost every subject from maths to linguistics. Moreover, many educational establishments use them not only for classes but also for motivation of students. College posters can be dedicated to a number of other themes, for example, self-development, sports or even contain student jokes.
Medical and Healthcare Posters
The dissemination of medical and healthcare information is extremely important nowadays. That's why, many clinics and hospitals hang posters, dedicated to a number of healthcare themes from the information about vitamins to the prevention of cancer issues.
Business Posters and Prints
You may print posters online for a number of business purposes, including different types of meetings, trade shows, product presentations, conferences etc. The posters are also effective at business trainings and seminars.
Advertising and Propaganda Custom Posters
If you print posters for advertising or promotion of your products and services, you need to devote special attention to their design. The image and the text must look organically and, at the same time, convince your potential clients to turn to your company. In their turn, propaganda posters aim at persuading people to do or not to do something. The brightest examples of modern propaganda posters are anti-smoking and anti-alcohol campaigns.
Motivational Posters
The use of motivational posters is extensive as they may be dedicated to various themes. For example, keep calm posters are very popular nowadays. They are frequently used in home and office décor. A motivational poster is also a common feature of gym décor.
Poster Art Prints
With the invention of poster printing, artworks became more affordable for ordinary people. Those, who can't afford buying a real painting, have a chance to order a nice print of it. It's much cheaper but provides with almost the same aesthetical pleasure. There are posters of well-known paintings, like "The Starry Night" by Van Gogh, as well as the works of unknown authors in all possible genres. If you are creative enough, you are free to create your own masterpiece.
Photo Poster Printing
It's a very nice idea to turn your photos into posters. You can make one big poster or several smaller ones. It's also awesome to make a photo collage. The photos may be random or dedicated to a certain event, for example, a wedding. Now, some companies offer to print Instagram photos as well.
So, you see that there are a lot of ways of using posters and a great number of their possible designs. It doesn't matter if you create a poster for domestic use or for advertising your products; the most important is that you like it.