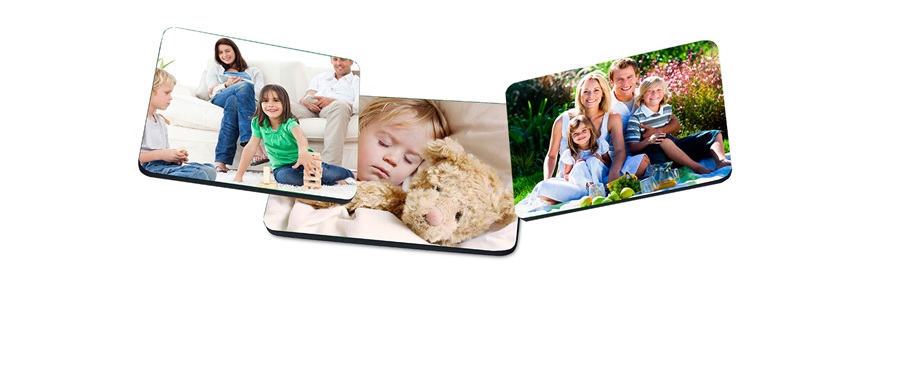 Personalized Mouse Pad: What Print to Choose for It
A mouse pad is one of a few computer accessories, which can be fully customized and designed at your will. Nowadays, it's possible to make it in whatever design you want and print everything on it. Moreover, besides its primary function, a mouse pad can serve for a number of other purposes. In this article, we would like to talk about the ways of using custom mouse pads and how to choose the necessary design for it.
The Use of Custom Mouse Pads
Custom mouse pads aren't only made for fun and personal use. They may be used for a number of other goals, including business, education and advertising. So, let's consider in more details what custom mouse pads are used for.
Mouse Pads for Business Purposes
There are several ways of how a custom mouse pad can be used in business. First of all, you are free to use it within your company by providing the employees with the mouse pads with the company's logo on them. In such a way, they will serve as a nice decoration for a workplace and, at the same time, make people proud that they work for your company.
Secondly, you can use them as a promotional material and present them to your existing or potential clients and business partners. As today everyone uses computers, such a gift will be very useful for them and, at the same time, remind of your company. Instead of telling about your company in brochures and flyers, you can do that with the help of images and illustrations on mouse pads. Believe that such a presentation of your company will certainly be more memorable to your clients.
Custom Mouse Pads for Various Kinds of Trainings and Education
Mouse pads also serve for the educational purpose. Nowadays, everything can be printed, including some educational materials. For example, you can print a multiplication table for your kid, a philosophic quote for a person, who is interested in self-development, or some economic inforgraphics for the visitors of your business training. By watching at same image every day, a person will definitely memorize what is depicted on the mouse pad.
Advertising on Mouse Pads
A mouse pad is also a good way to advertise your product or brand. It can clearly and efficiently convey the message you want to be delivered. Mouse pads are compact and are brilliant promotional giveaways at various presentations and conferences. Moreover, every time your potential client uses a computer, your brand picture mouse pad will remind about you. One more advantage of using such a kind of advertising is the durability of a mouse pad: if printed in good quality, it can serve for years.
Personalized Mouse Pads as Presents
If you want to make a special present for someone of your close people, you can order a special print on a mouse pad. You can dedicate it to a certain event or holiday, for example to make such a gift for a Valentine's Day, featuring hearts and expressing your feelings to the sweetheart. Or, if your friend, who is fond of computer games, is having a birthday, you can order a minecraft mouse pad for him. In fact, the number of images, which may be used for gift mouse pads, is endless. You are even free to create your own image and have it printed on a mouse pad.
A Photo Mouse Pad to Keep Memories
If you want to keep some sweet memories, you usually print photos, connected with them, and place them around the house. An alternative method to do that is to make custom mouse pads featuring these moments. They don't need to be framed or attached to the walls, they are very durable and, in addition, they are useful as everyone, who uses a computer mouse, needs a mouse pad. All your photos can be used for such a mouse pad: you are free to print your wedding, vacation photos as well as any other ones, which will help you to recollect about something pleasant.
A Personalized Mouse Pad for Motivation
A mouse pad can also be a source of inspiration and motivation. The most common way to get motivation from a simple mouse pad is to print some inspirational quotes and phrases on it. But sometimes, even one word can inspire, for example "Dream" or "Believe". Besides printing words and quotes, you may choose inspirational images, which will push you forward and make closer to your dreams.
Gaming Mouse Pads
The most demanding gamers are usually very picky while choosing a gaming mouse pad and often order the custom ones. They seek for the best variant that will fit them both in functionality and design. Such mouse pads need to be very convenient in use and, at the same time, be durable to stand long hours of gaming. Moreover, gaming mouse pads are also frequently used by graphics designers and office workers.
If you are a fan of a certain game, you are free to display that on a mouse pad. For example, if you are a fan of League Legends game, choose its images for the mouse pad print.

The Use of Mouse Pads for Showing Art
Nowadays, it's rather popular to print some artistic images on custom T-shirts, but T-shirts isn't the only original place, where you can display art. You can make your own mouse pad as well and turn it into a piece of art. Thus, you will touch art every time you sit in front of your computer or just have a look at the table. Moreover, such a mouse pad can be used both at home and office.
The Possible Designs of Mouse Pads
The amount of all possible designs for a mouse pad is endless as almost every image or photo can be used for it. Here is a list of some interesting designs for a custom mouse pad.
Cartoons and Anime Mouse Pads
The characters of cartoons and anime are rather a popular theme for mouse pad printing. There are a plenty of them starting from the Simpsons and ending with a hello kitty mouse pad. Such a mouse pad can be used by both adults and children.
Movie and Celebrity Mouse Pads
If you are a fan of a certain movie or a certain celebrity, you may choose a print, showing your interests. For example, if you are a fan of "Supernatural" TV series, select the images of the characters or the ones of its promotional posters.
Cars Mouse Pads
The majority of men loves cars and often uses their images not only as desktop wallpapers but as mouse pad prints as well. However, nowadays, car images are considered to be neutral and are equally used by men, women and children. So, if you have a favorite model of a car, have it printed on your mouse pad.
Funny Mouse Pads
Funny and cute mouse pads will definitely raise your mood every time you sit in front of a computer. They are especially good for offices as they can help you to make an ordinary dull day brighter. Moreover, your colleagues will definitely pay attention to such a creative mouse pad.
Animals Mouse Pads
The images of animals are a brilliant way out if you don't know what print to choose. They are neutral and, at the same time, very cute. You can use your own dog picture or a photo of your pet to recollect about it when it's far from you.
Nature Mouse Pads
Nature images are also neutral. You are free to choose various landscapes, flowers as well as more abstract nature pictures. The amount of various nature photos is incredible and you will definitely find something to your taste.
A Mouse Pad with Your Name or Initials
Customized mouse pads may be very personal and unique. For example, you can print your name or initials on them. You are even able to create your own coat of arms and have it printed.
Family Mouse Pads
The best mouse pad, which you can present to your spouse, parents or siblings, is the one, featuring your family photos. Such a gift will be very touching and cool. You may use one photo, which you especially like, or make a collage from several photos, depicting the most pleasant and cheerful moments. If you have some cute photos of your baby, a collage, created of them, will be an ideal present for his or her father, mother or grandparents.
Hobbies Mouse Pads
It's possible to make cool mouse pads, taking into account your hobbies. For example, if you like knitting, choose an image of threads and needles, if you like basketball, select an image of a ball etc.
Calendar Mouse Pads
To print a calendar on a mouse pad is very useful and convenient, especially for an office worker. By having a calendar at hand, you will be able to solve some issues faster.
Inspirational Quotes on Mouse Pads
To get additional motivation from a mouse pad, choose a quote, which inspires you. An inspirational mouse pad works just the same way as a motivational poster.
Patterned Mouse Pads
If you want to have a special mouse pad, but don't want it to be too showy, choose a simple but beautiful pattern. It will look very stylish.
Mouse Pads for Children
Mouse pads for children are usually bright and funny. Usually, the images of cartoons characters, funny animals or the child's interests are used. However, there is also a way to make a mouse pad more educating. For example, you may print an alphabet on it or a world map.
So, now you know that a mouse pad isn't just a computer accessory but is a very multifunctional thing. We are sure that there are also some other ways of how it can be used. As to its designs, it's impossible to count all of them as everything starting from a simple pattern to an artwork of a famous painter can be printed on it. You just need to choose the image to your liking and trust the rest of the work to professionals.