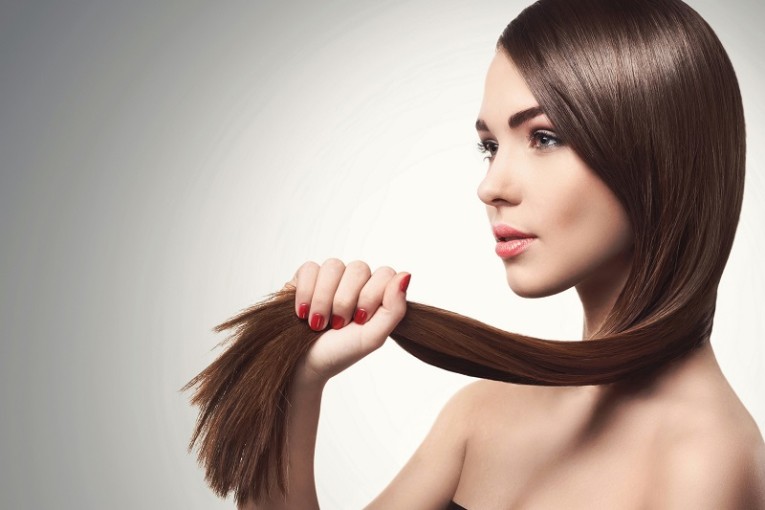 Hair Salon Posters for Decoration 10 Inspiring Ideas
The decoration of a beauty salon is a rather complicated process regardless of its specifics. This article is dedicated to the owners of hair salons, who redecorate their existing salons or work out the designs of the new ones.
If you still don't know how to decorate the walls of your hair salon, pay attention to posters. A hair salon poster is a great way to decorate the walls. It may feature many things, connected with your business specifics, from various hairstyles to motivational and funny phrases.
Moreover, the selection of hair salon posters for sale is so vast that it's impossible not to find something suitable. The posters are easy to use and it will take a couple of minutes to place them on the walls. They are very bright and will immediately add a more festive look to the boring walls.
The hair posters for salon can be different. Here are 10 inspiring ideas of what posters can be used for your salon décor.
Beautiful Hair Posters
The images of beautiful and healthy hair are always actual as such hair is always in trend and almost all women dream about having long and fantastic hair. Such a poster isn't just a decoration, but is also an inspirational tool, which pushes your clients forward to visiting your salon more frequently in order to get the hair of their dreams.
It doesn't matter if you use blond or black hair salon posters, the photos of curly or straight hair, the most important is that the hair at them looks really amazing, but, at the same time, natural.
Haircut Posters
The posters, featuring various haircuts, are important for salons as they provide with the examples of how hair may look. It's better to use the photos of the haircuts, which are trendy at the moment to make your clients look stylish as we know that some clients just come and say that they want to have the same haircut like on the photo.
In addition, you may also use inforgraphic prints, which may be dedicated to various haircuts and telling how to choose the one, according to the face type and other characteristics. Such a chart will help both your staff and clientele.
Hairstyle Posters for Salons
Hairstyle posters are as useful decorations as the haircut ones. The images of how hair can be done may help your clients to choose what they want and inspire the hairdressers. There are even collages, containing the images of several possible hairstyle variants.
Instead of the ready images, it's possible to make hairstyles posters of the photos of your masters' works. Thus, the prints will be more realistic.
Hair Coloring Posters
The prints, showing various hair colors are used to help the clients to understand what color they want. Of course, there are also many catalogues which can help to do that, and one poster will be enough.
In addition, it's possible to use the photos of the girls with dyed hair. It can be a monotonous color or the images of an interesting technique of hair dying like balayage, ombre or multicolored hair.
Posters for Male Clientele
Though the majority of posters for hair salon aim to attract the attention of the female clients, which, of course, spend more time at hairdresser's than men, you should also remember about the male part of your clients.
It can be a barbershop hairstyle poster, an interesting variant of a haircut and, even, the possible variants of men's hair coloring. In addition, as beards and mustaches are very popular at the moment, you can use the prints, dedicated to this issue.
Hair Salon Materials Posters
Not only hair but also hairdresser's instruments and materials can become a theme for the poster. Of course, the photo of a comb on the white background will look too simple and strange. However, if the instruments are beautifully arranged, a nice poster may come out.
Such prints may also look like background. For example, the image of the pins above can serve either independently or can be complemented with other images or useful information.
Vintage Hair Salon Posters
Vintage posters aren't only suitable for the salons, designed in old-fashioned style. Such prints are brilliantly combined with modern and traditional interior design styles. Moreover, they create a special atmosphere around them and enliven the salon design in a wink.
It's great if you manage to find the posters, looking like real vintage hair posters. But the images, made in vintage style will also look fantastic. It can be a photo from a certain retro photo session or a graphic image, for example, in the pop art style like the one above.
Hair Art Posters
Though the masterpieces of hair art are seldom used in real life and your clients will hardly want to repeat the crazy hairstyles, such prints add an exclusive look to the salon. They look extremely beautiful and are amazing for the decoration of dull walls.
Besides prints with artistic hairstyles, you can also use the posters, where the hair is decorated with flowers, furs, leaves and other interesting things.
Funny Posters for Hair Salons
Funny posters can be also used in the hair salon interior if their humor is appropriate. They need to be related with the hair theme or be dedicated to beauty.
Keep calm posters are very popular now and are used for different situations. For example, "Keep Calm and Beard Up" poster can be used in the hair salon interior. It will be definitely liked by your male clients.
Posters with Motivational Quotes
The posters with motivational and inspirational quotes about beauty and, in particular, hair are one more way to decorate the walls. The phrases may also contain some humor or citations of famous personalities. Moreover, the images may be present at them as well.
So, while choosing a hair poster for your salon, you will face a great selection of possible variants. If you are going to decorate your salon with several posters, take care that all of them are printed in the same style. While the sizes can be different, it's better to choose the same texture (glossy, semiglossy or matte).
A wonderful idea is to have the hair salon posters, printed on canvases. They are very beautiful and look realistic. Moreover, canvases will make the décor of your salon more unique and interesting.