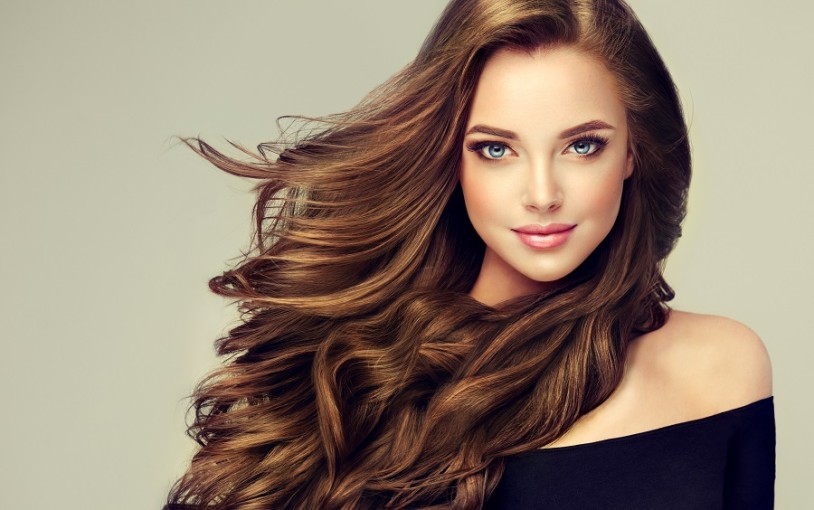 Hair Posters for Salon: How Prints May Help to Gain More Profit?
Can you believe that hair posters for salon aren't just decorative tools? Though the majority of us consider prints as just an instrument for getting rid of empty spaces on the walls, they may do much more work and even help you as well as your clients. And we'd like to share the secrets of using prints not only for aesthetical aims but also for increasing your profits.
So let's get down to business and see how posters may serve for the salon decoration as well as for some other purposes, which will help you in business.
Why to Use Posters at Your Hair Salon?
Clearly, when you think over the design of your hair salon, you have many ideas of what to decorate the walls with. And if you don't know why it's a good idea to use posters for hair salon decor, we'd like to provide you with 4 most evident reasons to do that.
Decoration
First of all, hair salon posters are used for decoration. It's the primary function of them as they help to get rid of blank walls and make the salon design brighter and more interesting. The prints of various sizes and of various finishes can be used. The most important is that the prints are well-combined with one another.
Frequently, a hair poster is used. It may feature a haircut or hairstyle as well as various procedures, which hair is subjected to. It's also popular to adorn the walls with the photos of the working process, where masters are cutting or styling hair. In addition, photos, featuring models with beautiful hair, are used.
In fact, everything, which is related to hair care and beauty, can be used. Thus, the prints with the hairdresser's instruments can be hung. Or, the quotes or jokes about beauty can be also printed on posters.
Also, the prints may be not directly connected with the hair salon theme. For example, art posters are rather neutral and will make any space look more chic. However, you may also find some art prints, which are somehow related to the specifics of your work. Besides, landscapes and abstract art prints can be integrated in any type of decor.
Help
Surprisingly enough, but salon posters can really help both clients and hairdressers. They can be treated not like just adornments, but also like sources of information. The images of haircuts may help your client to decide what hairstyle he or she wants. At the same time, the prints with various hairstyles will be highly appreciated by the female clients, who are preparing for important events.
The prints may also help your employees to explain certain things to the clients. Thus, the photos of some unusual techniques of hair coloring or the ones, which show how some hair care procedures are done, will add visualization to the hairdresser's description and will make the things clearer for a client.
Moreover, the prints for hair salons may feature not only images, but also texts. Thus, you may buy the posters, featuring information about how to take care of hair, what haircut and hair color is the best for a certain face type, what trends are actual and many other things. Also, infographics posters may be used in certain cases.
Inspiration
Though it may sound a little bit weird, but a hair salon poster may inspire. For example, a photo of a beautiful girl with luxurious hair may inspire your clients to take care of their hair and visit your salon more often. Or, a print of a certain haircut, hairstyle or type of hair coloring may inspire people for making some changes in their appearance and try something new.
In such a way, your clients' inspiration will lead to the better profit of your business as they will turn to you to make the necessary changes with their hair as well as to have some procedures, which will contribute to the hair health and beauty.
Besides, your clients may get inspired by the prints, which aren't dedicated to hair at all. Thus, the prints of nature may help to relax and calm down. At the same time, the prints with motivational quotes and inspiring phrases may raise the spirits of the visitors of your salon. Or, you may opt for something cute. Thus, dogs, cats and rabbits will be liked by almost everyone.
Advertisements
And of course, the posters may serve for advertising services and products. If your salon offers something more than cutting, styling and dying of hair, don't hesitate to tell about that. You may write about that in the price list, but the most efficient way to advertise a certain procedure is to place a print, showing or telling about it.
The same concerns the products. If you use some cool beauty products, tell about them. As today, people want to have the best and the most high-quality products, you must tell about that. Moreover, the prints with the products may also help you to sell them if your salon deals with trade as well.
What Are the Best Ideas of Posters for Hair Salons?
So, what posters to use for your salon? Of course, there are many variants of hair salon posters for sale, but the following 5 types remain the most popular and the most efficient ones.
Haircut Posters
In fact, a haircut poster is the most widespread type of prints for salons. Often, several large prints with the photos of beautiful haircuts are used. However, if you want to have more visualization, you may opt for a larger number of prints of smaller sizes. Or, one poster may contain several photos of different types of hairstyles.
Additionally, you may also order the prints of your masters' works. If you have high-quality photos of the haircuts, made by your hairdressers, they will serve as a great advertising for your salon. And today, it's quite easy to make a custom order for the prints, containing your photos. Such photos can be used for external advertising and hair salon flyers as well.
Actually, the majority of hair salons adorn the walls with the prints of female haircuts. However, if you have men among your clients, think about adding the photos with male haircuts as well as some barbershop posters. It's important that a client of any gender finds something interesting in your salon. Some men may not return to a salon, which looks like it is for women only.
Hairstyles Posters
Definitely, hair posters for salon include the ones with hairstyles. We all know that the same haircut may look absolutely different with various types of styling. And you are free to show that with the help of prints. Also, the salon can be adorned with the photos of hairdressers, who are in the process of creating an interesting hairdo.
The posters, featuring prom, wedding and evening hairstyles are a very good idea. When girls prepare for such important events, they break their brains in order to decide what haircut will suit their dress the best. And so, you can make a great job and help your clients to understand what they need by offering some cool variants of hairstyles without even saying a single word.
Also, you may advertise the services your salon provides. For instance, African hair braiding posters will show that you deal with such a type of hairstyle. Or, if you deal with hair extension, the walls can be also decorated with the prints, dedicated to the process itself or its results.
Hair Colors Posters
Obviously, hair coloring is one more procedure, which is often done at hair salons and so, it's logical to add the prints with hair coloring to the wall. The black hair salon posters can be mixed up with the prints of blonde and red hair as well as some creative hair colors. A single print may contain several types of coloring.
As today, there are many cool ways of how to color the hair, you may add the photos with the trendiest hair coloring techniques like balayage or sombre. Besides pictures, you may also add some information about what these techniques are and whom they will suit.
Also, it's quite widespread to use the prints, containing the possible variants of hair colors. Using such a poster, you will be able to show your clients the possible variants of hair colors. It will partially serve as a substitute to ordinary catalogues of hair dye, though it's less exact in hues and can be used just for preliminary consultation.
Hair Art Prints
Undoubtedly, beauty salon posters, including the ones for hair salons, may also combine the specifics of the place with art. In such a way, you can surely use an art print, which is in some way related to the hair theme. For instance, today there are many interesting photoshoots, in which models pose in unusual clothes and with unusual accessories.
Thus, it can be a print, at which the model has an unusual hair accessory. For instance, it can be a wig, made of flowers, feathers or even tree branches. Or, the model's hair can be colored into a creative way like the rainbow style. Also, an interesting hairstyle can be combined with a creative makeup and face art.
Besides, you may opt not for photo art but for more graphic variants as well. Today, the prints, which look like drawings or paintings are rather widespread, partially thanks to the price, which is lower than the one for painted art. So, any picture, which is related to the hair and salon themes, will be a cute addition to your salon design.
Inspirational Hair Posters
In addition, think about inspiring your clients. For example, the photos of beautiful healthy hair may provoke your clients to take more care of their hair to make it look like on the photo. As a rule, the images of long straight or wavy hair are used for a hairdressing salon to inspire women. The men are better inspired by nice male haircuts.
Another way to inspire your clientele is to place celebrity posters. We don't talk about ordinary celebs prints, but the ones, which can help your clients to decide what a haircut or hairstyle they want. As a rule, celebrities take much care of their hair and so, it usually looks very beautiful. Also, they follow the modern trends and their haircuts and hair colorings inspire many people to change their styles.
Moreover, as celebrities often appear on the red carpets of various events, their hairstyles may serve as a great inspiration for the girls, who are preparing for a prom, wedding or any other important event.
All in all, you see that hair posters for salon aren't just decorations. They contribute to the pleasant atmosphere in your salon as well as help and inspire your clients and employees. Moreover, they may serve for advertising and promoting the services your salon provides.