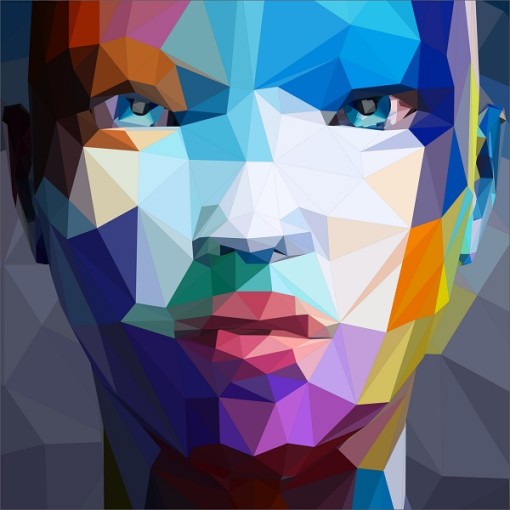 Art Posters: Most Popular Types and Tips on How to Choose the One for Your Home Décor
An original art poster that complements your interior design can provide your home with a unique look, which represents your tastes and views. There are a great selection of art posters for sale in all possible genres and styles and so, everyone is able to find a suitable print for the décor of home, office or any other place. We'd like to discuss the most popular types of art posters as well as provide you with some tips on how to choose a perfect print for your home.
Varieties of Art Posters
Classic Art Prints
Classic art is always in trend. It's great if you can afford to buy a masterpiece, created by a well-known artist. Depending on the theme and image itself, classic art can be organically embedded into a wide range of designs and look great.
If you have no opportunity to buy a real painting, you should pay attention to classic art posters. Nowadays, it's possible to buy a printed version of almost every work of art at affordable price. You are free to choose the size and the texture of the print, the options which are impossible for real paintings. Moreover, it's easy and fast to buy a poster as you don't have to look for it for a long period of time and can make a purchase even at an online store and have it delivered directly to your home.
Prints of classic works of art can be used in home décor and at public places. You can make them suit the interior design perfectly by just choosing the right frame, which color and materials blend with the general design.
Modern Art Posters
Modern art isn't so universal as the classics. For example, it's probably that it will look weird in rustic or vintage designs. However, if the design of your room, office or whatever place you want to hang it is in modern or contemporary style, such a print will add a special charm to it and make it more stylish.
Modern art isn't understood by everyone and there are some things, which you need to keep in mind while choosing it. A perfect print for your house must speak to you and show your personality. You will feel that the image is yours by just having one look at it, even if you don't exactly understand what is depicted on it. And of course, the poster must be either in the same color scheme with the room or, vice versa, to stand out and become a bright spot in the decor. Though, the latter variant is better for the rooms with neutral walls and decorations.
Vintage Poster Art
Vintage decorations are very popular at the moment. Many people like vintage prints because they help to make the design look more vintage-like even if no other old objects are used. In addition, they are perfectly combined with modern furniture and decorative elements.
Vintage art posters can be done in various themes from landscapes to abstract prints. If you want to use a vintage poster as a decoration, it's not necessary to visit all vintage shops or swap meets in the town to get it. Modern fine art posters can be created in retro style and look like antiques. Moreover, it's very easy to buy them either at brick-and-mortar or online shops. One more plus of buying a new poster is that it will serve longer and it's easier to take care of it. For example, you may take the design of the old Make Art Not War poster and have it printed as a new one.
Abstract Art Prints
Modern abstract posters usually contain bold or pastel colors and may feature various motifs, from simple dots to complicated swirls. Such prints can be interpreted in various ways and their meaning depends upon the opinion of the viewers.
As a rule, abstract art provides the room it's placed in with a contemporary appearance though such posters can be designed in different genres, even vintage one. The plus of getting an abstract poster is that its patterns may enhance the patterns of walls, furniture or other interior design objects. Moreover, certain prints are able to make the room look wider, lighter, brighter etc, depending on what effect you need.
Watercolor Art Posters
The bright and, at the same time, translucent colors of watercolor artworks, which are perfectly combined with smooth lines, make the interior look very light and fresh. Watercolor prints frequently contain some ombre effects with gradual transition from brighter to softer hues or just colorful splashes.
Watercolor art may embrace various themes and patterns. There are abstract pictures, landscapes, portraits and even world maps, which are created in this genre. Watercolor art prints posters in soft colors look great in baby room and bedroom designs while the ones with multicolored splashes are perfect for living rooms, entryways and kitchen décor.

Art Deco Posters
Art deco works (short for Arts Decoratifs) are characterized by rich colors, smooth lines, geometric and symmetrical forms, the combination of traditional art forms and Machine Age. It's usually associated with showiness, splendor, order and technological progress. Art deco style appeared in 1925 in Paris and was popular until 1945.
Art deco posters may cover different themes. Frequently, this style is used for movies, concerts and art shows posters as well as for advertisement. You can also face motivational and art deco travel posters. The great plus of the art deco poster is that it can be used in vintage, traditional and modern interiors. Such prints can refer to vintage ones as they were popular long ago, but still their geometrical forms and smooth lines have much in common with modern art.
Pop Art Posters
Pop art movement appeared in 1950s in Britain and a bit later in the USA, when artists started to seek inspiration in the world around them. As a rule, pop art got inspired by mass culture, including advertising, comics, cartoons or cinema. A great number of such poster art prints have to do with realism, everyday imagery, humor, irony and wit. Their color scheme is usually very bright and showy.
Pop art posters help to enliven and create a dynamic atmosphere in the room they are placed in. They are frequently chosen by young and creative people. However, while placing such a print in a room, it's better to have some other colorful pop art accents in the room, for example a piece of furniture or an interesting decorative element. Moreover, such colorful prints look better on monotonous walls than on multicolored and textured ones.
Doodle Art Posters
Many people don't consider doodling to be a serious art form. However, as modern art develops and many things turn into art, doodling starts to occupy a separate place in the artistic world. Doodle art is usually a simple drawing, created unconsciously while a person's mind is occupied with other things. Thus, the majority of us can be also considered as artists as almost everyone draw or have done it at least once while talking on the phone or sitting at a boring lecture. In fact, doodling has turned into a profitable business for many people as some examples of this kind of art really impress. Moreover, it's considered that when we draw unconsciously, we can reach our most creative self and show the results, which we don't expect.
Doodle art may be different. Sometimes, it may resemble child-like illustrations and sometimes looks like a masterpiece. Initially, doodling was made with the help of materials at hand, which is often a pen or a pencil, but, nowadays, all the possible materials can be used. It can be drawn in black and white colors or contain a lot of bright colors. Besides, it may cover various themes, from chaotic swirls to exquisite portraits. The most popular kinds of doodles contain the images of cartoons, celebrities, fictional beings, various geometric shapes and patterns.
Doodle art posters are usually used for creative and unique designs. You can see them at art cafes, the places, where young people gather, or at homes of daredevils, who aren't afraid of experiments. Moreover, doodle prints may be also used for walls and furniture design.
Velvet Art Posters
Velvet art is created with the help of velvet (in the majority of cases, the black one) instead of canvas or paper. It's an ancient kind of art, first discovered by traveler Marco Polo in India, and which was revived in the end of the previous century. Such paintings are usually created with the help of bright colors, which stand out in the dark background. Modern velvet paintings frequently feature pets, wild animals, famous personages, Western and Native American themes.
Nowadays, it's possible to get a velvet art design printed on a matte paper instead of the velvet. Though the paper looks simpler than velvet, the texture will be still present at the poster. The pluses of such black art posters are that they aren't expensive and it's easier to take care of them. Velvet posters look extremely nice in classic and luxurious designs.
Movie Poster Art
Movie posters as well as art show posters are also a kind of art. The amount of the released movies grows each year and graphical designers have a lot of work to do as they don't only need to create a poster but also make it unique and standing out from the rest. Movie posters may be rather simple and contain an image, movie title and starring actors' names. The design may be also more complicated and have a number of additional information as quotes, messages, mottos etc.
Photos are most frequently used for movie posters now. However, the most creative designers create real works of art in order to promote a movie. There can be reproductions of paintings, computer graphics and any other kind of art. One of the nice examples of movie art poster prints is a "Black Swan" poster. Though, it looks rather simple, its vintage style and simple forms make it amazing.
Movie posters are often used in home décor, especially in living room design. Such wall decorations may help your guests to find out about your interests and provide you with more themes for conversation. You may choose a poster to any favorite movie, from a poster art house to a sitcom one, or just the one, which suits your interior décor.
Tips on Choosing a Proper Art Poster
If you make up your mind to decorate your home with an artwork but don't know how to make the right choice, our pieces of advice will help you to find the perfect print.
There are two basic ways of how to represent art in your home. The first variant is to make it an integral part of the interior decor in both color and shape. If you want a poster to look organic in the design, take into account its color scheme and style. Thus, for example, if your room is designed in orange and yellow colors, the wall art, which has, at least, some details in these colors, will be a perfect choice. In the other variant, a wall art print serves as a focal point in the room and stands out in comparison with the general room design. Thus, if the walls of the room are navy blue, you need to choose a poster of a contrasting color, for example, orange, coral or red one. Thus, the poster will be a central point in the room, which attracts attention. However, be careful with color combination; don't use too many colors in a single room.
If the whole design of your room is made in neutral colors (white, beige, ivory, light grey etc), you can enliven the room by choosing art prints and posters, containing various colors. As the room has no other color accents, such a bright poster will help to make the room brighter and more vivid. And if your neutral-colored room is in contemporary style, the art deco, pop art, movie and abstract posters will look amazing in it.
Know your tastes. Human tastes differ, including the ones for art. That's why, if you don't like something, don't buy it. Even if the poster is made in super trendy technique and coincides with your room decor, don't buy it if it's not in your taste. Spend some more time on the search, but get the print you like.
As the poster art prints are available in various sizes, think about what size will be ideal for your room. If you have a whole blank wall in the room, you can choose a large A1 poster or hang several smaller ones, for example in A3 format.
If the design of your room is made according to a certain theme, the image of the posters is more important for you than the color scheme. Thus, for example, if the design is made in African style and contains beige, yellow and brown colors and you have a choice between a poster of an African woman in a blue turban and an autumn landscape, which exactly coincides with the color scheme of the room, choose the first one as it suits the room theme better.
So, we hope that the information, provided by us, will be of use for you and help you to choose the amazing posters art prints for the wall decoration. Remember that the most important in choosing a work of art for your home is that you like it and feel that it perfectly suits the atmosphere of your home.